Customer Support has a new face
More human interactions
With our photorealistic avatar, the customer experience becomes even more human. Digital Humans are the perfect solution for giving authentic customer service.
Our human-like virtual assistants can be integrated into the chat on your website or into physical spaces through a touch screen.
To provide information
A virtual assistant is capable of providing assistance to clients about the products and services of a company.
To book appointments
It facilitates the check-in or the booking of an appointment, making the process smooth and efficient.
To give Customer Support
You can provide assistance during the purchase phase of your clients giving them satisfaction and anticipating their needs.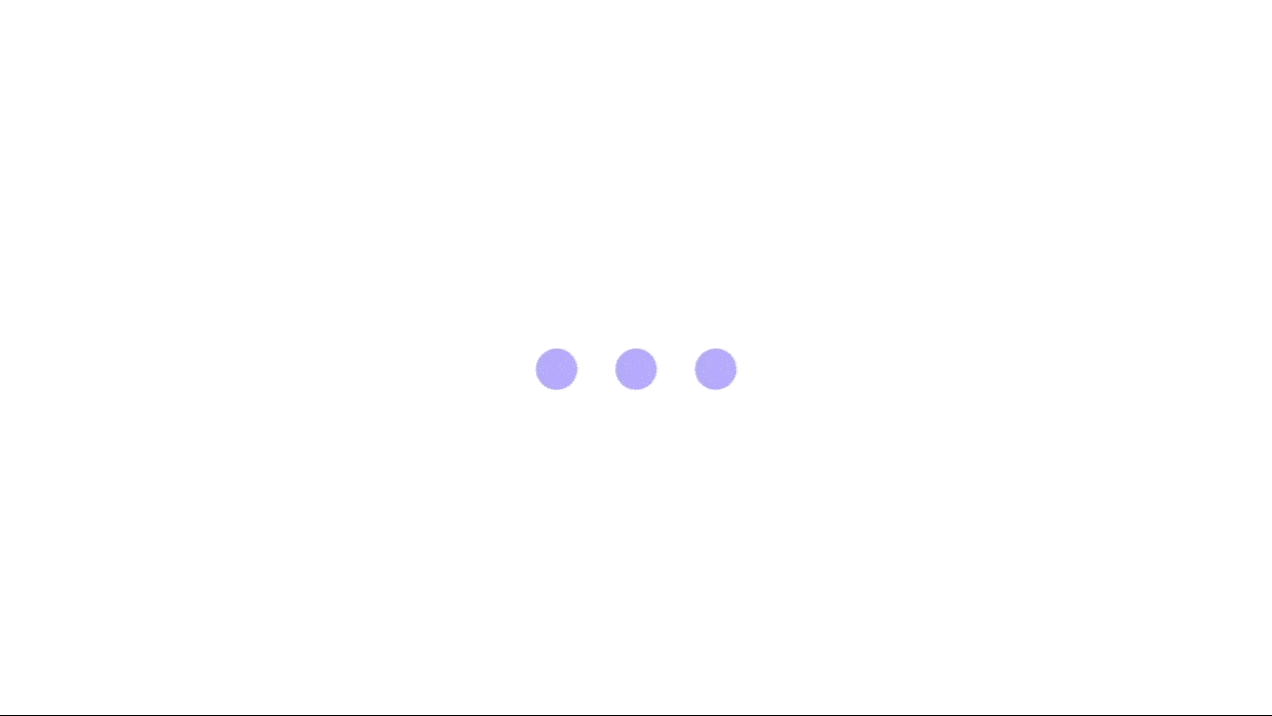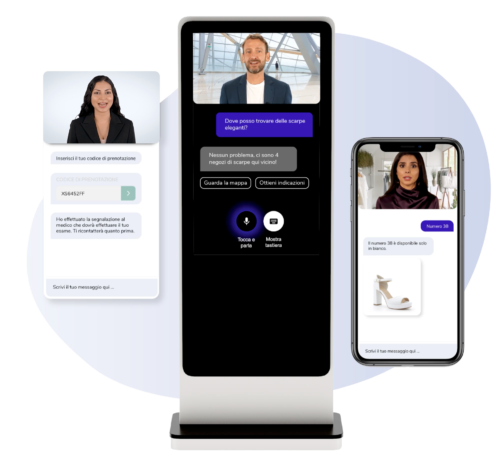 There is nothing even similar to this!
For a high-level customer care
Thanks to the power of our proprietary Artificial Intelligence technology, you are able to offer an immersive and omnichannel experience. Artificial Intelligence learns the expressions and the way of speaking of a real person through a video. Then magic happens. The AI synthesizes the shape of the face and even its smallest details, such as the movement of the mouth, to create an avatar that is as realistic as possible.
The virtual assistant is able to elaborate the answer using the voice.
get a demo
Doesn't it seem all real to you?
See it with your own eyes.
Discover all the ways that you can use it
Wherever it appears, it gives a show
Everything is evolving, so as customer service. Thanks to the powerful AI technology and human-like virtual assistants, your company can offer an engaging and increasingly evolved customer experience to your employees and your clients on any physical and digital platform.
get a demo
Healthcare
You can integrate it online on the website or in clinics on totems
Retail
You can create a personalized shopping experience and guide your client during the purchase fase
Public Administration
Eliminate the lines at the counters: a new way of giving support to the citizens
Exhibitions and Events
Provide information during the events; about the map, the speakers or the time of the talks.
Build your own one!
Create your own personalized Digital Human with the appearance of your choice
With Userbot you can create your own Digital Human based on a real person, just like a brand ambassador, a digital influencer, or a customer service representative. Every detail from their looks to their personalities is co-designed to create the most positive and lasting impact on users.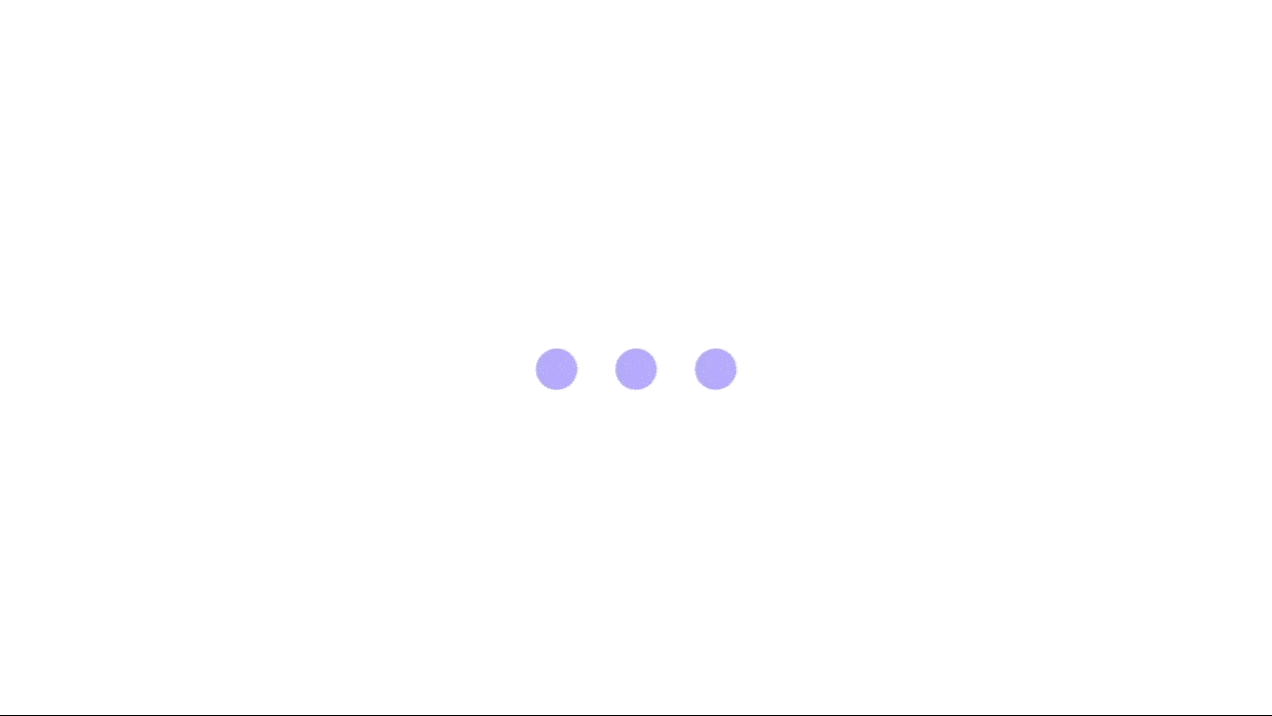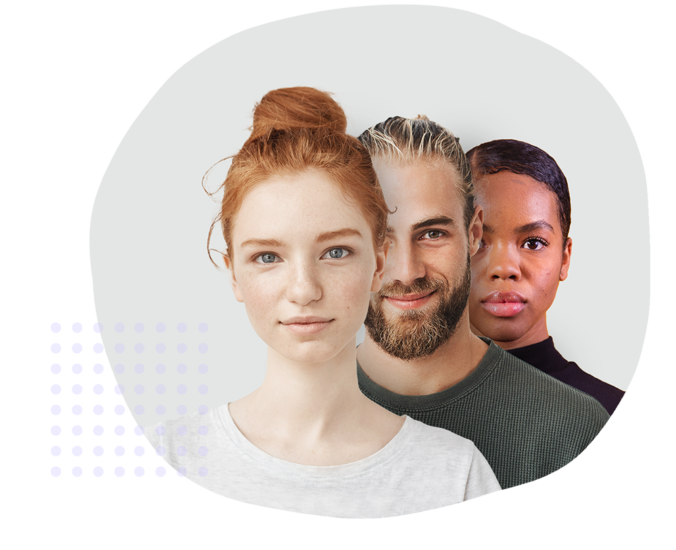 Improve your business now!
Would you like more information?
Request a consultation now!
Do you already use Userbot? Sign in